Humility vs. Vanity
Being a great leader requires authority, confidence, and assertiveness. There have been exceptional Muslim leaders in the past. We've had Muslim rulers who lead their people out of misery, took a stance for the weak, and spoke the truth even when the entire country stood against them.
Then, we see incredible Muslim businessmen and women who made everlasting history in the world of trade, marketing, and merchandise.
Yet, the most common problems Muslims face when starting a business is the part where you talk about what you do. This stems from the fear of being perceived as "egotistic" which has held brilliant people from achieving greatness.
Leave the business Tycoons aside and think of normal people like you and me. Don't we fear the "coming out" phase?
If you sell apples, and someone strikes a conversation about apples, don't you think twice before speaking up that you've got the world's best damn apples?
No. You don't. You know your apples are good. But you fear sounding vain, proud, and egoistic just because you have apples.
This has resulted in many holding themselves back and letting others lead.
Even when it comes to compliments, many bashfully mumble "Thank you" when someone pays them a compliment and immediately steer the conversation away from them, instead of owning their journey to let the world know how they struggled to come so far.
Many are in the position to help others, but hold back out of fear of what people will think. What it boils down to is being assertive and claiming a space to educate and advocate for people instead of hiding in the shadows.
You must come into the light.
Step forward and claim your seat at the table and set your agenda. It is your moral and social responsibility to do so and for those who question such assertiveness from a religious perspective, it's also your religious duty for the common good!
Islam teaches us to make a difference in society. One that benefits everybody. Islam teaches us to speak the truth. and telling the truth is not narcissist or grandiose in any way.
Let's face it, our obsession with humility has created mental barriers that culturally have inhibited reluctance to share their triumphs and tribulations without being seen as self-serving or vain.
The million dollar question here is, how do we strike a balance to achieve success and at the same time maintain a sense of humility?
My Story
Asserting myself, claiming the space is something I have long struggled with and have finally come to the conclusion that the only way to survive in a data-driven world is to be part of the data.  Today success is measured by likes, shares, and retweets whether we like it or not. If you are out of sight, you are out of mind.
Looking back at my career, there were a number of times, that if I can do things differently now, I would knowing what I know today to amplify my work.
As a 28 year veteran in education, my work has been nothing but exceptional, not by my standard, but the standard of those who hired me and worked alongside me.  
Looking back, there were many things I had engaged in and wish I had amplified my work like others who today have a national platform because they selflessly promoted their work. They were wise people who made smart choices. Now, the whole society benefits from their experience.
Back in my teaching days as a staff developer, I wrote curriculum with colleagues for my district and allowed it to be published without our names. Sadly, I told my colleagues it's not a big deal, the most important thing is getting the curriculum in the hands of teachers.  Today, this is a big thing.
Looking back, not only did I hurt myself, but my colleagues as well. Had I known what I know today, that would not be the case.
I now know it's imperative to claim your work and take credit it where credit is due.
Why?
To set an example for those to follow in your community. We need role models, sheroes and heroes for future generations! And self-gratification is not bad either.
If you have worked hard, you deserve the recognition for your efforts and pure intentions. People don't realize the time and energy one invests to make a difference in your community, it's a tireless and thankless job.
If you're in this work to be thanked, you will be disappointed, but if you're in it with the right intentions to make the world a better place, recognition organically follows, if not from people your creator. It's all about how you as an individual represent yourself and how you are perceived.
People gravitate to people who are people-people. You should be approachable for those who need help, mentoring or advising as well as people in general who just want to get to know you.  That one-on-one interaction can change the life of someone.
Life is full of surprises; my book has taught me that I need to be more assertive to get my message and research out into the world.
This assertiveness is unbecoming of me as someone who self-checks for humility in everything I do. Being assertive has been a lifelong struggle for me in my personal life when it came to things, I wanted for myself.
When I founded the Khalil Gibran International Academy back in 2006, I lead with distributed leadership theory, a theory that recognizes the leadership and talent of all to grow an organization. However, when the need occurred to stand out as its leader, I did so uncomfortably not because I didn't have the ability to do so, but because I loathed self-grandstanding as a leader.
When opportunities presented themselves for me to be the center of attention, and all I had to say was I'll do it, I always stopped myself and later regretted. In 2013 another opportunity presented itself, I had the extraordinary opportunity to lead an online platform against hate with a group of online developers, all I had to do was say, I will lead this, I will become the face for it, I will make it happen.  
I wanted to do it badly, but my self-check humility filter got in the way.  Sadly, I couldn't get myself to claim leading it because I was concerned what others around the table would think of me. The sad part is much later, I found out that those around me were looking to me to claim it.  I let them down and myself.
We live in our head. In our own little world. When we're at the curb of becoming great, we fear to unleash the amazing things we are capable, out into the world.  Today, I've decided there will be no more regrets, when an opportunity presents self and it makes sense to promote the causes I care about, I will not hold back.
It is critical for a good leader to possess a deep level of self-awareness, but not to the determinant of their leadership. Creating a healthy balance between self-awareness and self-confidence is the key to assertive humility.
Importance of Promotion and Marketing for Leaders
Leaders, entrepreneurs, business owners, and service providers are in dire need of education on marketing and promotion. There is a misconception that once you start a business or a nonprofit organization, the word will spread and people will come to you.
In this modern digitalized world, you need to go to people. Networking is the key. Startups can use different social media platforms to promote their business and or services. Growing an organic community that appreciates your services is essential.
You aren't creating a "fan-base", you're building a community which will carry out your message long after you're gone.
Let your cause outlive you.
The Muslim community needs to stand in solidarity and support other causes and businesses that aim to elevate underprivileged minorities. Take a stance for another one's brand and spread the word if you think a cause is worthy of your support. Help collect donations for each other's charity, we are stronger when we work together.
And once you do that, share your success stories on social media. Share them when you meet each other. Don't allow the humility barriers come in the way of you promoting your cause and own brand as well.  
Release yourself to market your services without feeling vain, proud, or God forbid, even narcissistic. Let me tell you how to free yourself from the humility police in your head.
Breaking the Humility Barrier
Andrew Bryant wrote an article on LinkedIn in 2016, where he gave a counterintuitive approach for breaking the humility barrier. He quoted research by the Clinical Psychologist Tangney (2002) that allows us to reconstruct the concept of humility, so it serves our leadership skills and increases our value.
A person should have a realistic and rational idea of his or her own capabilities. Instead of overestimation, or underestimation, a correct view of one's abilities, success, and accomplishments. You always state the truth. It isn't bragging or boasting. You're simply that good at something. The world will deal with it.
Accept other people's strengths wholeheartedly. There are remarkable people to walk this planet. Encourage them along their journeys and humility will itself prosper. Appreciate and celebrate other people's achievements.
Stop focusing on yourself. Focus instead, on how your actions make the world a better place.
Bryant's view of humility is a way to celebrate diversity. Everyone is unique and everyone is on their own path to success. When we honor our struggles, we feel validated to open them up to the world.
When you come out of your shell, you may not get a positive response from everyone. This is especially important for people like me who've recently explored seating on the driving seat and steering my journey. Many of you might be in a position where the "coming out" phase means that a few other people will have to deal with your opinions on the table.
Instead of fearing. Put your ideas out there. Let others deal with it. Do not apologize for unleashing your raw, accomplished self into the world!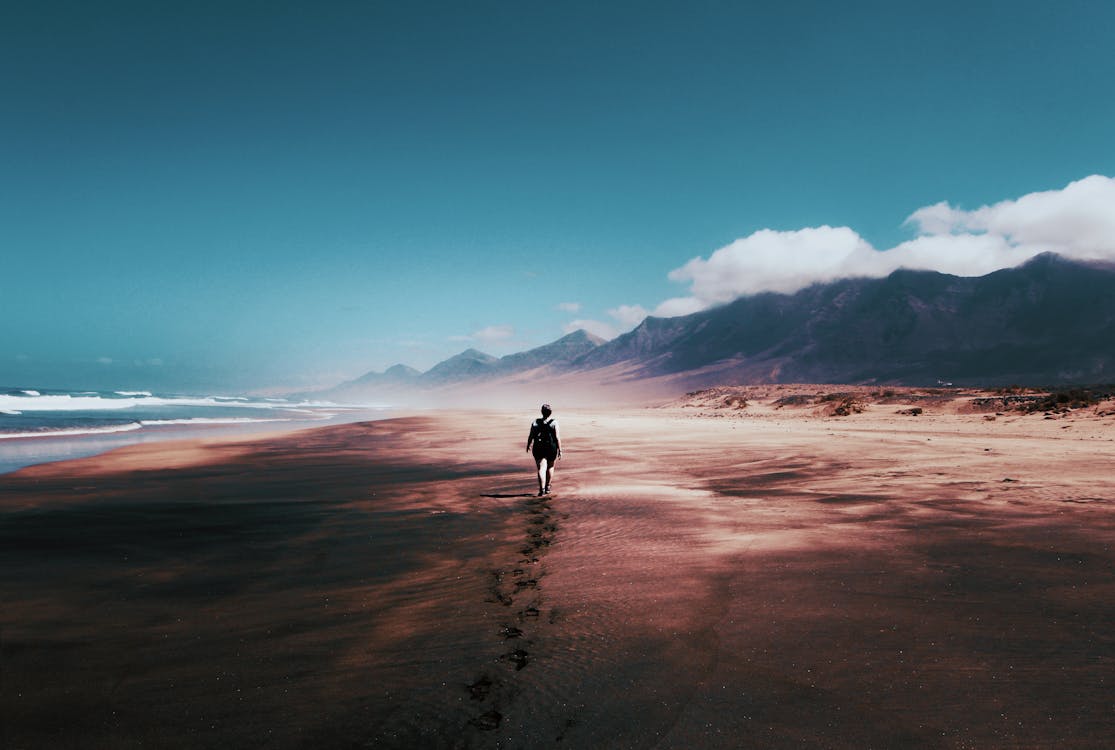 Remember this. You are not promoting yourself. You're promoting the work that you do. Your business, brand, or services are structured to help out others and provide value. You are here to aid others in solving their problems.
Who knows maybe someone might get inspired by your story and choose a similar path? You may be able to impact one life and change their course of action for the better. The course of action you choose will create ripples and effect the upcoming generation.
For leaders in New York, and all around the globe, I urge you to come forward and celebrate your success. Celebrate your journey. Give yourself credit for coming so far in life. Trust your strength for the upcoming ventures and you will feel the abundance of success in all walks of life